Providing for people and our community
The HFA culture is built on a foundation of respect, diversity, commitment and partnership. HFA values the growth of its team members and invests in personal and professional development. We identify and nurture the leadership potential in our team members.
HFA has been recognized as one of Hawaiʻi's top ten charitable companies for several years running by Hawaiʻi Business Magazine. HFA is also one of the largest donors to Hawaiʻi Foodbanks on Oʻahu and Kauai and Hawaiʻi Island's Food Basket and served as the lead distributor for the City & County of Honolulu food distributions during COVID.
We are committed to Hawaiʻi.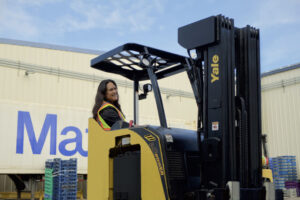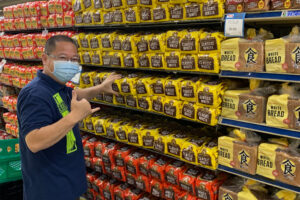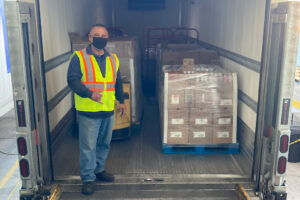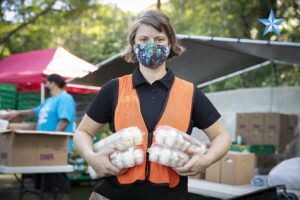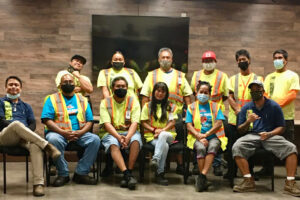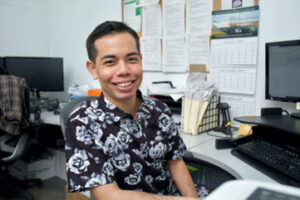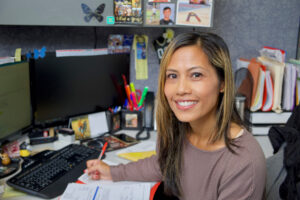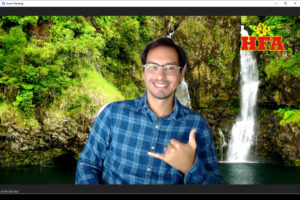 Leadership Development
Management Training
Empowering our Future Leaders
Life Skills / Professional Education
Leadership Development
Monthly Leadership
Get inspired and connected to HFA's company culture, strategy, developments, and life skills presented by HFA Founder and Owner, Chad Buck.
Servant Leadership Training (SLT)
We grow in community through regular, interactive group sessions. We discuss and practice topics such as using our gifts and strengths, having hard conversations, managing emotions, how to collaborate, and overcoming setbacks, to name a few. Multi-level leader sessions are developed and facilitated by owner, Stephanie Buck, in partnership with the SLT Council of HFA Leaders.
Management Training
Empowering our Future Leaders
Life Skills / Professional Education
Together, We Develop First Generation Leaders!
"By watching my co-workers and jumping on opportunities, I was promoted several times, first to warehouse lead then to second shift Assistant Manager. My boss really believed in me, invested in me and helped me grow as a leader. I am now the Statewide Director of Warehousing, with staffing and operations across all islands and the West Coast.There are so many opportunities for growth and advancement at HFA. The only thing that will hold you back from learning, growing and moving up is yourself. HFA is a honest place to work where everyone is treated with respect."
"HFA is a company that cares about me and my family. I've never seen this at other companies. Chad & Steph, the owners of HFA, take the time to talk to us as individuals. You know they care. This year, they gave each HFA employee a water storage unit for Hurricane Preparedness – who does that? I hadn't worked in food safety before, but HFA sent me to classes locally and on the mainland. Fast-forward to 2019, and I am leading a growing department of seven people, responsible for Employee Safety & Food Safety statewide and in Long Beach, CA. My job has turned into a career at a company that I care about and that cares for me."
"HFA takes care of their employees...I remember my first few weeks – I was delivering bread and got chewed out by the customer's receiver for an invoice discrepancy. I was pissed and ready to quit. I was venting at the warehouse and letting off steam. One of the guys was listening – I thought he was the computer guy - turns out he was the owner of the Company, Chad Buck. Chad called the supervisor at the store and backed me up. That meant a lot to me … a brand new employee, and the owner of the company got my back. HFA is a cool place — the right mix of people that get along and respect each other. HFA encourages drivers to get trained up for the next level of license. They pay for and schedule the training. The trucks are always maintained — HFA cares about our safety."
"I started with HFA in July 2015, answering phones and taking customer orders. I was super shy and quiet. This was my first office job, and it was a bit overwhelming. I was scared, excited and nervous all at the same time. HFA is a total 180 change from my prior employer — people are supportive and encouraging. My managers gave me the info and tools that I need to do the job successfully. It's been a journey from when I started — a journey where I've learned, grown, been challenged, appreciated and respected. I look forward to what's coming next."
"With support from my supervisor and the owner of the company, I worked in various positions and learned many aspects of operations. We collaborated and continually improved efficiencies as we grew, which led to my positions as Merchandising Manager, Warehouse Manager, and now, Director of Distribution, leading over 50 drivers. HFA is super unique. We invest in our employees and trust that they do right by us, because we do right by them. HFA puts faith in their employees, invests in them with in-house CDL training, family medical premium contributions, the employee bread program, hurricane prep support and more. We're in this as a team. Everyone is always ready to jump in, regardless of whose job it is. That is ʻOhana."
"In some industries, it's harder for women to get promoted to higher levels, but at HFA, I've been able to gain experience in a higher-skilled position that I wouldn't have gotten anywhere else. There are more females in higher positions at HFA than any place I've worked. HFA is a great positive environment to come to every day...everybody helps everyone out, regardless of position, title or department. HFA continues to grow with new customers and new lines of business, and I feel that there will be additional opportunities for me to grow and advance in the future."
"I made some mistakes in my personal life and ended up in prison for a few years. I got a letter in prison from an HFA manager with photos of the HFA Team, updates of HFA's growth and telling me to hang in there. There was also a hand-written note from Chad, the owner of the company, letting me know that I had a job with HFA when I was done serving my time. The letter made me super emotional, to know that people cared and that I mattered. I still have Chad's note taped on my wall and try to pay that kindness forward. I came back to HFA in 2019 and have since been promoted to a Warehouse Lead and coach a team of 5 people...HFA gives me many opportunities to be a better man, help myself and help others."
Top 250 Companies by Revenue in Hawaiʻi since 2008
We have added full-time position every three weeks for over 17 years straight.
We Are Statewide and in Long Beach CA
Having trouble applying online?
Feel free to stop by any of our locations or contact us!
Walk-in hours: Monday to Friday 9:00AM – 4:00PM
If you would like to receive email updates from HFA, please subscribe to our newsletter.