Committed and Accountable to the Communities We Serve
As one of the largest companies in Hawaiʻi, we embrace every aspect of our island communities. We provide resources and actively engage with our community partners to improve our neighborhoods and solve the problems that we face as a state and as a people.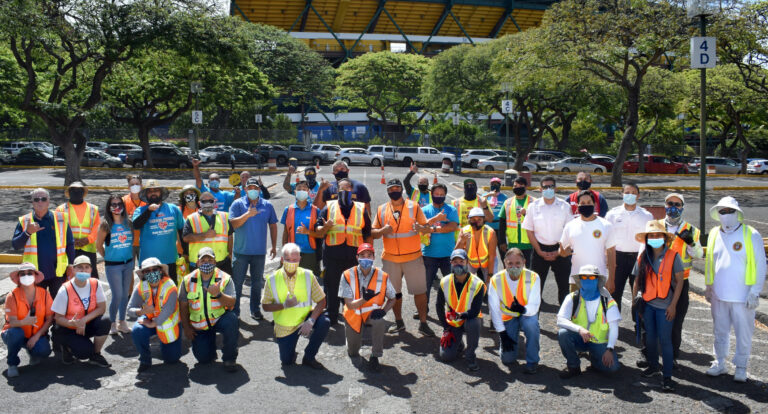 Preparing Hawaii for Disaster in the Age of Climate Change and Sea Rise
In June 2023, Chad Buck, in collaboration with KITV, launched an impactful initiative called the Survival Series, "Preparing Hawaii for Disaster in the Age of Climate Change & Sea Rise." As a subset within KITV's Kuleana program, the Survival Series takes an in-depth look at the State's ability to respond to urgent challenges our community faces in the face of climate change and rising sea levels, and how the private sector can be integrated into the response team.
This high-octane and action-packed 30-minute documentary is divided into four parts addressing vulnerabilities, shipping innovations, the electrical grid, and the importance of community resilience featuring interviews from key players involved in disaster preparedness– Governor Green, Waianae Coast, HECO, HIEMA, C&C Honolulu DEM, University of Hawaii, Naval Post Graduate School, Pasha, and HFA.
Part 1: Vulnerabilities – Building a Coalition
Part 2: Shipping Innovations – Community Resilience – Pre-Covery Actions
Part 3: The Electrical Grid – The Professors – Protecting Your 'Ohana
Part 4: Facing a Future of Climate Change & Sea Rise TOGETHER
Together, we're preparing for a safer and more resilient Hawai'i.
If you would like to receive email updates from HFA, please subscribe to our newsletter.