At HFA, we value the growth of our team members and foster environments where each team member can develop personally and professionally!
HFA's platform enables local farmers and producers to expand their markets to all islands including export. Our platform connects Hawaiʻi to the world and the world directly to the Hawaiʻi consumer, via ocean, air, and land.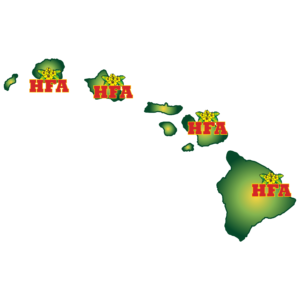 Guaranteed Sales Programs
Direct Store Delivery – All Stores – All Islands
Inventory Management from Farm or Mfg to Store Shelf
Ocean Freight & Consolidation from Mainland to Hawaiʻi
Ocean Freight & Consolidation from Hawaiʻi to Mainland
Air Freight from Mainland to Hawaiʻi and Hawaiʻi to Mainland
Trucking – Across All Islands
Merchandising – All Stores – All Islands
Promotional Intelligence – Implementing, Reporting, and Tracking
FSMA Compliant All Temperatures – to All Stores on All Islands
Zero Fee Brokerage Services – Save Your Fee – Reach All of Hawaiʻi
Socially Responsible Across All Islands
Hawaiʻi's Favorite Brands
If you would like to receive email updates from HFA, please subscribe to our newsletter.