HFA: Positioned to Meet your Needs
At HFA, we are much more than just a statewide food distributor. We are a full-service, strategic solution to bring your products to Hawaii's consumers. HFA is locally owned and operated and exceeding customer expectations since 2002. In addition to supporting many national brands produced across the mainland U.S., we are especially honored to support more than 35 local manufacturers and producers here in the islands, through our FSMA-compliant distribution platform.
At HFA, we connect local and mainland farms and manufacturers to every grocer, club, and retailer in Hawaii, 365 days a year!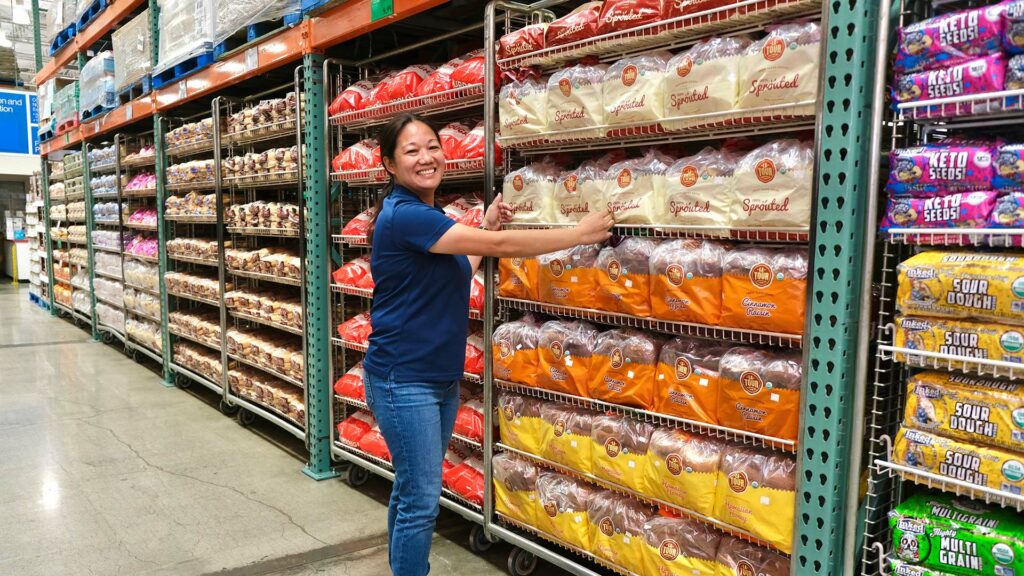 Inventory Management & Direct Store Delivery (DSD)
At HFA, we are fueled by our customers and partners to transform how we move and sell their products to expand their reach to better meet customer and consumer needs. Our seasoned Business Solutions Teams is engaged with the our custom-built proprietary software to improve in-stock performance and reduce waste. Our Direct Store Delivery (DSD) service includes product stocking, ordering, delivery, and rotation, back-room inventory management and display and reset execution.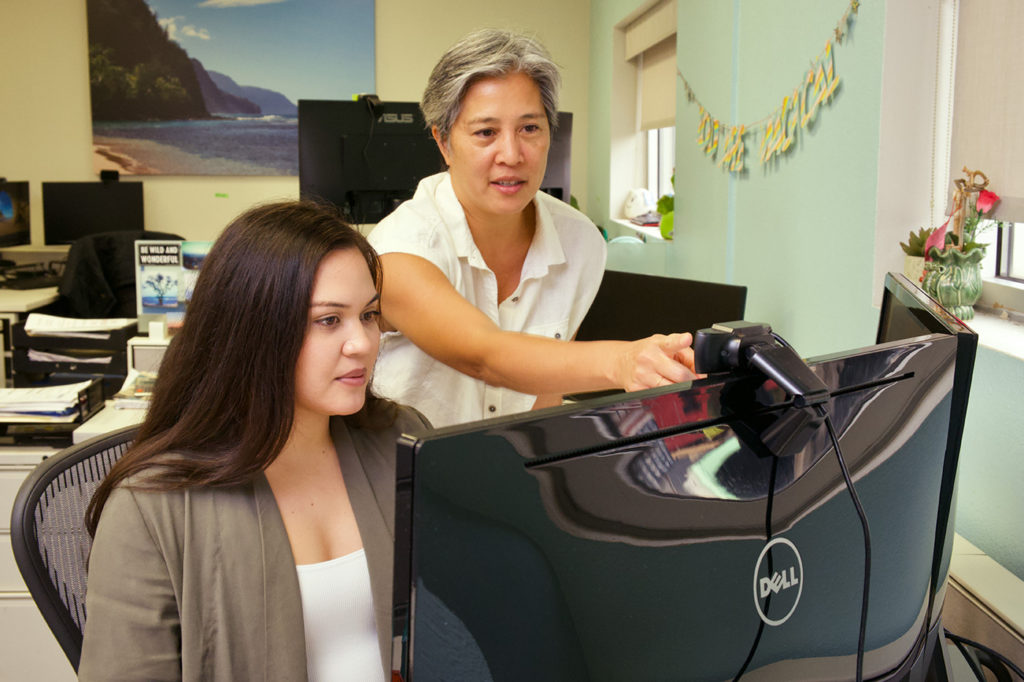 Leveraging Technology for Hawaii's Food Security
Our Business Intelligence (BI) Team of analysts and developers are engaged with a customer and consumer mindset to focus on improving processes, strategy and operational decision making. The BI Team provides relevant data and metrics into practical insights for sales forecasts to our buyers, trends for our business solution team and product performance to our customers. Together, our team of experts at HFA utilizes all angles, from extensive data, field perspectives and research, customer and vendor needs, to provide you the highest level of service and growth.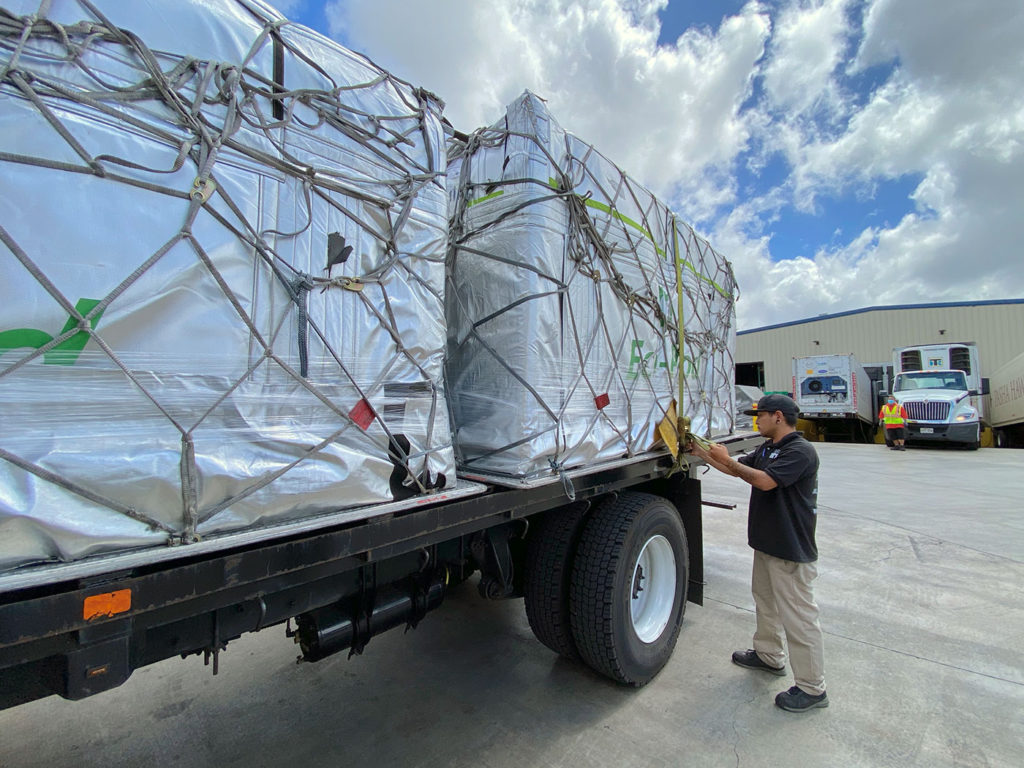 Nationwide Logistics Coordination — Land, Air, Sea
HFA provides ocean and air freight between islands and to/from the mainland. Our FSMA compliance allows chill and frozen goods to be delivered to over 1,000 grocers, retailers, commissaries and clubs across the state. Working with HFA, our reach, becomes your reach.
Our Food Safety Commitment
HFA is uniquely positioned to transport and handle perishable foods in compliance with Food Safety Modernization Act (FSMA) requirements to all islands in the State of Hawaii. To ensure that compliance, HFA undergoes annual third-party food safety audits that adhere to FSMA and GFSI (Global Food Safety Initiative) standards. We have custom-built facilities with refrigerated, frozen and dry storage to accommodate any food product and our fleet is maintained to allow for proper cold chain distribution to our customers.
TRAINING: We require all team members to complete annual safety training in food safety, Sanitation Standard Operating Procedures (SSOP); food defense, pest control, and Good Manufacturing Practices (GMP). We further the reinforcement of food safety, through our daily and weekly updates in our proprietary training system.
VEHICLES & EQUIPMENT: We operate with one of the newest custom-designed fleets in the state. Our vehicles and equipment are monitored and maintained to the highest preventative maintenance standards.
OPERATIONS: Our operation provides the ability to maintain and monitor proper temperature zones (dry, chill, and frozen) and cleanliness throughout the entire cold-chain process from receiving, shipping to delivery.
RECORD KEEPING: We employ a team of Food Safety professionals on each island to ensure our food safety programs, certifications, and records of facility and equipment maintenance, written procedures, agreements, and training are well maintained for our customers, employees, manufactures, and vendor partners.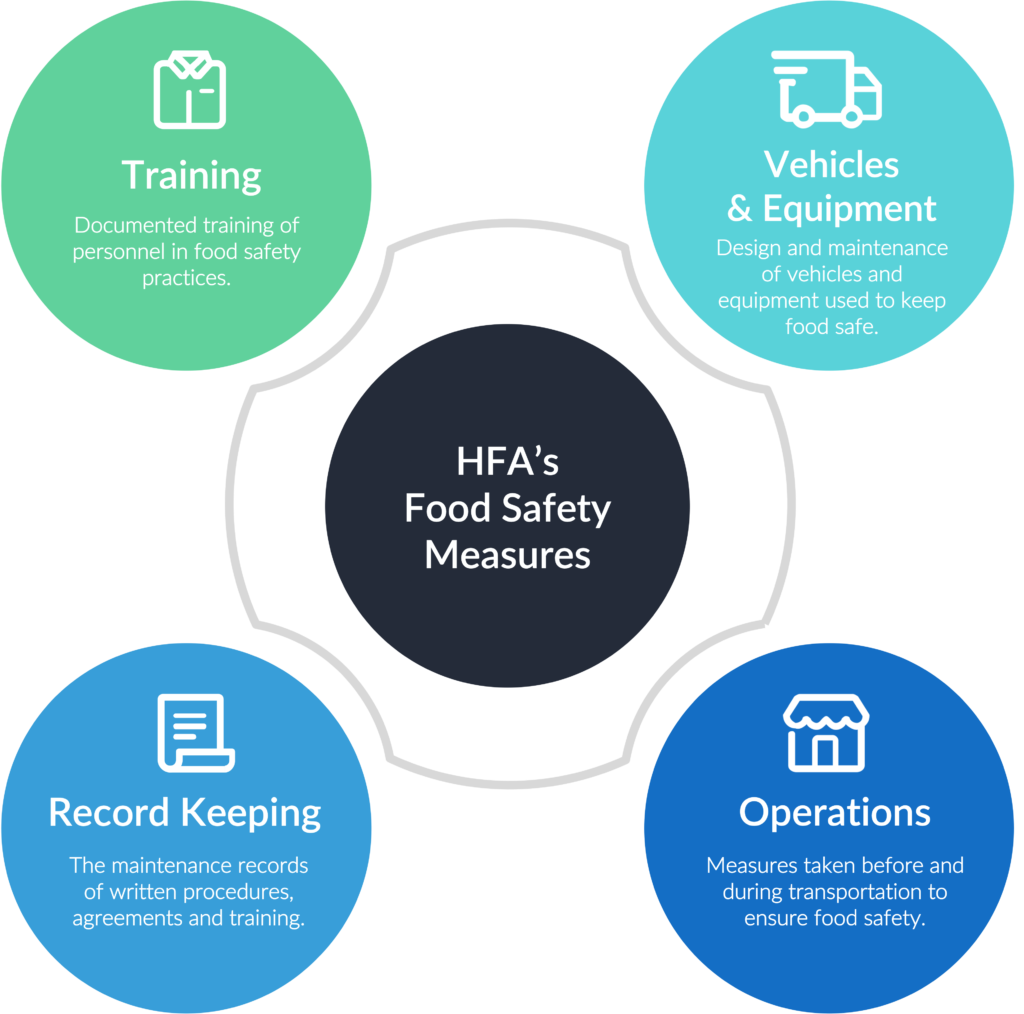 Our Compliance and Audits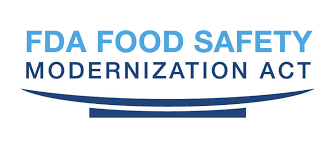 Food Safety Modernization Act (FSMA)
Enables the U.S. Food & Drug Association (FDA) to better protect public health by strengthening our nation's food safety systems. The focus of the act is to have effective prevention methods for potential food safety hazards in our food chain supply. At HFA, we are compliant with the FSMA. Our operations adhere to the acts regulation requirements.

Merieux NutriSciences Distribution Center Food Safety and Quality Systems
Audits verify the plants compliance with current regulations and industry practices through program reviews and on-site observations. This audit employs a combination of food safety principles, regulatory guidelines and industry best practices to provide an objective overview of the plants food safety management program. HFA has accomplished these audits since 2015 and has maintained a 98% rating since 2018.
HFA is Your Solution to Statewide Food Distribution
HFA's platform provides customer-based solutions, enabling local farmers and producers to expand their markets to all islands including export. Our platform connects Hawaii to the world and the world to the Hawaii consumer via ocean, air, and land.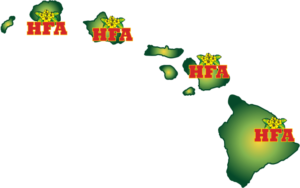 HFA is

YOUR

Food Distributor Solution

Servicing all Channels – Retail, Club, Convenience, Military, Drug & Institutional

Full Service Direct to Store, Guaranteed Sales Program
HFA covers 100% of ordering, sales, merchandising, and returns

DSD – Direct Store Deliveries

HFA manages an efficient supply chain system to run an optimized delivery fleet 

Business Activity

Proprietary Inventory Management Software (from Farm/Manufacture to Shelf)
Consumer Programming Support (Implementation, Reporting and Tracking)
Hawaii's most cost-efficient way to market
Nationwide Logistics Coordination


Ocean & Air Freight and Trucking

HFA Owned & Operated Warehouses in Long Beach, CA, and Oahu, Maui, Kauai, and Hilo

Less than Container Load (LTL) Consolidation
PUC Licensing on ALL major islands for non-owned products

Commitment to Quality & Food Safety

Secure HFA Owned Facility
Food Safety Modernization Act (FSMA) Compliant Zones – chill, frozen and dry
Highest Standards from Farm/Manufacture to Shelf

Sustainability Leadership

Reducing Food Waste through ordering efficiency
Reducing emissions through trucking consolidation
Solar Powered Facilities
From empowering local farmers through HFA's distribution platform to logistics consolidation to reduce Hawaiʻi's traffic congestion and carbon footprint, HFA provides a clear path forward for a greener Hawaiʻi.
Supporting Local Producers
HFA is grateful to support local businesses by expanding their reach across the state or to the west coast. Many smaller producers do not have the experience, infrastructure, or logistics capabilities to reach and sell their products beyond their respective island. HFA's comprehensive reach and logistics capabilities allow a local producer operating on one island to reach the entire state and ship to the mainland. Once a part of the HFA family, these local companies know that they are in good hands as we treat their brand as if they were our own.
If you would like to receive email updates from HFA, please subscribe to our newsletter.