From empowering local farmers through HFA's distribution platform to logistics consolidation to reduce Hawaiʻi's traffic congestion and carbon footprint, HFA provides a clear path forward for a greener Hawaiʻi.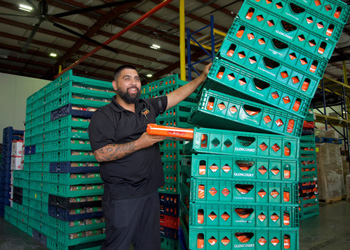 Reusable Trays
Dramatic reduction in energy and packaging waste through the use of re-usable trays across all markets.
HFA trays have replaced the use of millions of square feet of corrugated and shrink wrap waste annually.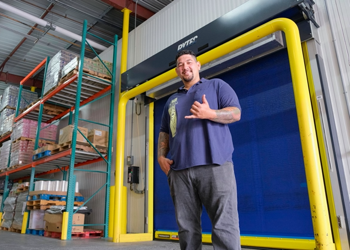 Reduced Food Waste
Driving procurement and sales efficiencies into our food systems through data-centric DSD programs to decrease food waste.
Intentional policies and procedures to reclaim and provide saleable food for those in need and provide millions of loaves over the years.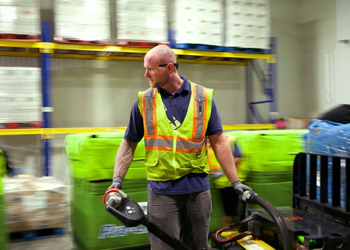 JetPro Thermal Technologies
HFA is the only air freight handler in Hawaiʻi utilizing JetPro Thermal Technologies to eliminate single use plastic bubble wrap products that fill our landfills and pollute our water. Over a million square feet of bubble wrap is eliminated each year through HFA's program.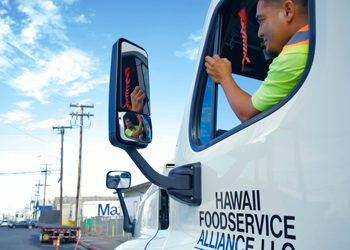 Local Consolidation
The elimination of dozens of delivery vehicles off our streets every day by consolidating dozens of local producers as their carrier to market.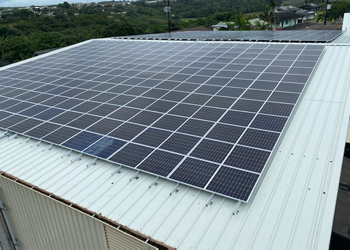 Solar Power
In 2021, HFA is projected to generate 1,495,000 kWh of solar energy.
In 2022, HFA is projected to generate 1,968,000 kWh of solar energy with the addition of new solar power in Kauai and Oahu.
HFA's platform enables local farmers and producers to expand their markets to all islands including export. Our platform connects Hawaiʻi to the world and the world directly to the Hawaiʻi consumer, via ocean, air, and land.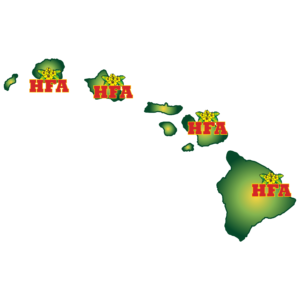 Guaranteed Sales Programs
Direct Store Delivery – All Stores – All Islands
Inventory Management from Farm or Mfg to Store Shelf
Ocean Freight & Consolidation from Mainland to Hawaiʻi
Ocean Freight & Consolidation from Hawaiʻi to Mainland
Air Freight from Mainland to Hawaiʻi and Hawaiʻi to Mainland
Trucking – Across All Islands
Merchandising – All Stores – All Islands
Promotional Intelligence – Implementing, Reporting, and Tracking
FSMA Compliant All Temperatures – to All Stores on All Islands
Zero Fee Brokerage Services – Save Your Fee – Reach All of Hawaiʻi
If you would like to receive email updates from HFA, please subscribe to our newsletter.